Kartora Global developed the Instacart Clone that is perfect for your grocery delivery business. If you have your own grocery shop/store an want to start online grocery delivery or if you want to launch your own grocery delivery startup like Instacart, then you are at right place.
Whether you are a small vendor or a big shop owner, a clone script can always be beneficial to you in this digital era. With the increasing demand for online delivery services, it is best to invest where there are chances of high returns.
Groceries are an essential part of everyone's routine. One cannot go without groceries. Even this is becoming a fast-growing industry. This means that the market of this kind of business is very huge, and you should not delay in launch your own Online Grocery Delivery Platform, just feel free to contact us.
What is Instacart Clone?
We know Instacart very well, Instacart is an American company that operates a grocery delivery and pick-up service in the United States and Canada. The company offers its services via a website and mobile app.
Instacart clone is a customizable system which is similar to Instacart developed by us. We provide both website and mobile app which has same functionality and services as Instacart do.
The service allows customers to order groceries from participating retailers with the shopping being done by a personal shopper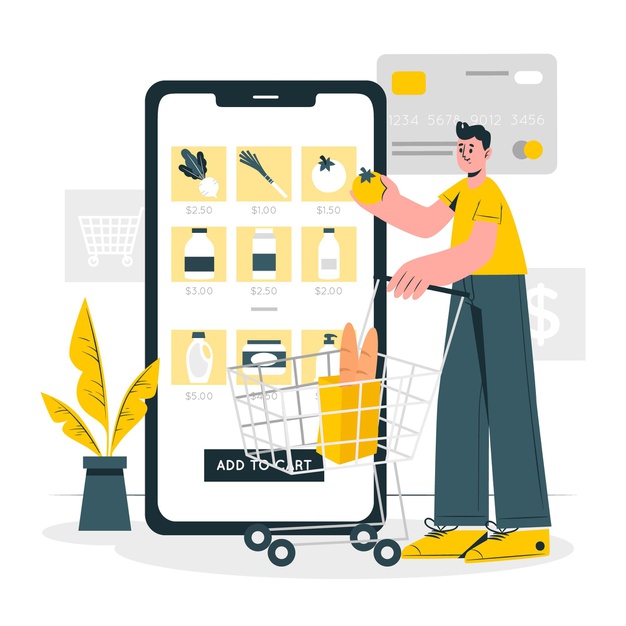 Having known the app development for years, Kartora Global offers the best Instacart Clone Script with customizable features. It has all features that will take your existing business to a new level. The main objective of our Instacart Clone is to optimize your delivery services, establish you in the online market and revitalize the ways in which you conduct your business.
1. Multiple grocery stores
The instacart clone developed by us can be completely personalized. If you want your customers to be able to see and place orders on the stores nearest to them, our clone app is the best. Stores from any region can register on the app and authorized stores can take orders and receive them.
2. Single grocery store/ Personal app
If you want an app for your own existing business, we cater to this requirement too.
Then this will be your personal app. This will not be available for any other store or delivery purpose. You can use this to take orders and deliver groceries from your own shop.
3. Grocery Marketplace
If you are a big brand and have stores in multiple cities, our app can allow customers to easily locate your store nearest to their locality.
The app then automatically assigns delivery to the drivers who are near and can process the delivery as soon as possible.
Features of our Instacart clone
1. Customer app
Grocery ordering
Payment and tracking
Offers and discounts/promos
Review and ratings
Pick up or delivery options
2. Customer Website
Explore multiple products
Filter and search
Schedule purchase and track
Rate and review
3. Delivery agent app
Accept or reject offers
Job shift
Navigation
Chat
Invoice generation
Delivery earnings
4. Shop manager panel
Assignment of orders
Grocery stock management
Management of orders
Order history
5. Admin panel
Assign managers
Commission setup and management
Store management
Analytics and reports
Dispatch and delivery
Our instacart clone app is one of the most technically advanced app and yet is easy to understand. It is fully customisable and white labelled. The instacart clone by Kartora Global is suitable for android, ios, laptops, PCs etc. It has various other options too that make the user comfortable and increases their facility. If you want to establish a new business or improve your existing business, the instacart clone app from Kartora is the best choice. Contact us now for the most affordable options.
Why our Instacart Clone is best option for you?
There are lot of reasons you should go for our Instacart Clone instead of development of your online grocery store from beginning level. Here are some explained bellow:
It will save your time: Development of Instacart like platform from beginning is more time consuming, but we have already made this kind of script that you just need to customize according to what you want. It will save your time and you can easily launch your business as fast as you can.
Cost Effective: Instacart clone is one of our products, that we provide to lot of our clients with customization. That is why this deal will more cost effective then you will go for development process from beginning level.