Our BigBasket clone is the solution that you were looking for to start an astonishingly profitable online grocery shop. The BigBasket clone by Kartora is manufactured considering hassle-free services for customers. It is superbly rich in features and is completely customisable.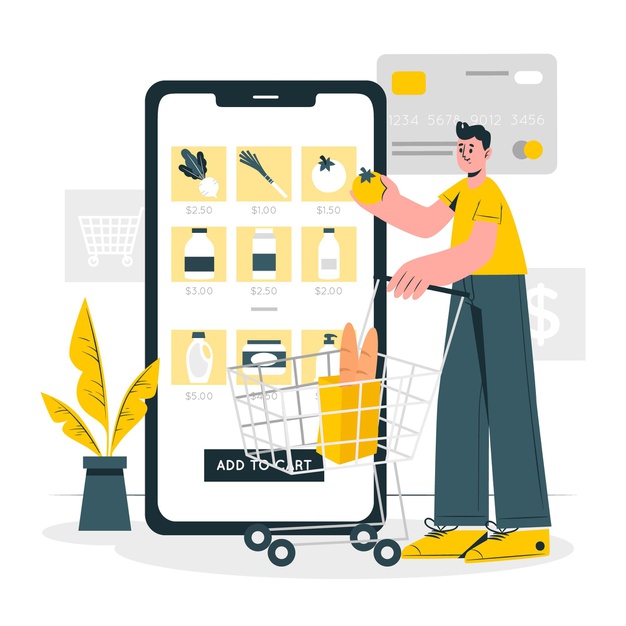 BigBasket, one of the largest grocery and food store in India, offers over 18000 products and has more than 1000 brands registered. From fresh fruits and vegetables to rice and pulses, it has all what is required in the kitchen.
What is BigBasket clone?
BigBasket clone is similar to BigBasket. It is an on-demand grocery delivery store that has basic features of Bigbasket. If you wish to start an online grocery delivery store, the clone app is an excellent solution. It is ready to launch and can be completely personalised.
Being one of the largest grocery delivery solutions, it has captured minds of many entrepreneurs. Many want to start their business, but do not have the correct application. But now, we have a solution for you. The BigBasket clone from Kartora Global will make it easy for you. It is a ready to launch app that has all features that are required to start a profitable venture.
If you are an entrepreneur looking for an app that is affordable and has easy user interface, you are at the right place.
Contents of our BigBasket clone
We help you organise a complete online store that includes the following.
Website
App for customer, both iOS and Android
Delivery app, both iOS and Android
Partner app and panel
Admin dashboard
Dispatcher panel
Features of our BigBasket clone
1. Customer app-
Customers can choose among various categories.
They can either instantly order or schedule order.
Customers can browse through various outlets and choose one that is nearest.
Customers have the option to filter their search.
They can track their order live.
Varied payment methods.
They have access to order history.
2. Store app-
Order management
Delivery management
Product availability
Earning details.
Radius of delivery service.
Order cancellation management and charge
3. Admin Panel-
Vehicle management for deliveries.
Referral bonus management
Profit on each product can be devised by the admin.
Manage delivery executives
Manage customers
Manage payments and commission.
4. User panel
Registration/Login
Profile creation
Access to multiple outlets on single profile
Filters and add to cart option
Rate and review
Real time tracking
Grocery delivery services are becoming more prominent because they are convenient and save time. It is absolutely beneficial to launch your own online store that facilitates customers with grocery services. If you wish to start your business as soon as possible with a ready application, you can contact us now. Lets talk more about it and maybe we can kick start your journey.